Welcome to Clovis Pet Hospital
During this time, our clinic and boarding facility will remain OPEN
COVID-19 UPDATE:
Starting 3/24/2020
Our front door is LOCKED and we are only allowing ONE person/family to enter the building at a time.
If you have arrived for your scheduled appointment, please call our office and the receptionist will let you know when the room is ready.
If you are here to pick up food or medication, call the office and the receptionist will let you in when the lobby clears or bring it out to you
Tech appointments will be limited during this time. For example, We will not be taking in any nail trims unless they are severely overgrown. We recommend calling ahead of time for any tech appointments
All food orders will be limited to ONE product PER patient. One case of canned food will count as one product.
First time clients can download and print our New Client Sheet below
(Recommend printing in Landscape format)
We thank you for understanding!
See below for more information
Did you know you can request prescription medication and food on our website?
All you have to do is go to our side bar menu and click on "Online Prescription Refill Request"
Answer all the questions
Click "SUBMIT"
Our veterinarians and technicians will have your medication/food ready within 48 hours!
Your Veterinarian in Clovis, CA Call us at 559-297-1222
Stay updated on our upcoming sales and specials!
Click HERE to expand
Monthly Newsletter
Click HERE to expand
March Special Details
Click HERE to expand
Introducing a new member to your family?
Discounted Kitten/Puppy Packs coming soon!
CONVENIENT HOURS: Monday - Saturday 7:30 am to 5:30 pm
The doctors and staff at Clovis Pet Hospital are dedicated to providing the highest quality pet care and excellent customer service. We offer online and in office services for your convenience.
We can assist pet owners with all aspects of pet care from breed selection consults, nutrition, training and behavior, wellness visits, surgery, dental services, radiology, laser therapy, boarding, day care and just about everything in between. Please browse our site to check out the services we offer.
Please call us for more information or to make an appointment.
559-297-1222

Click image to apply for Care Credit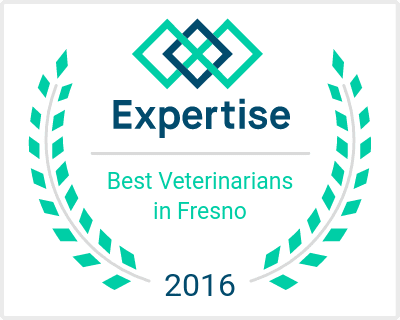 If your emergency occurs before 8am, after 5pm or on a Sunday, go to FVSEC on Blackstone between Herndon and Sierra. 6606 N. Blackstone 559-451-0800 <----(click for map)
Dr. Steven Fenster
Clovis Veterinarian | Clovis Pet Hospital | 559-297-1222
733 Hoblitt Ave
Clovis, CA 93612