Welcome to Clovis Pet Hospital
Let's keep our fur babies safe during the holidays, by keeping them away from toxic foods! Check out the link below for a list of foods your dog should steer clear from
https://betterpet.com/bad-foods-for-dogs/
During this time, our clinic and boarding facility will remain OPEN
On behalf of Clovis Pet Hospital staff, we thank you for your patience during this time as you may experience a longer wait time than expected. Please review the following information to help us ensure a pleasant and safe visit for you and your pets.
COVID-19 PROTOCOL:
10/8/2020
Clients are required to wait in the parking lot when arrived for an appointment or food/medication pick up




Clients must stand 6 feet away from the front door
Call (559) 297-1222 to inform the staff of your arrival, as our front door will be LOCKED

Face Masks are REQUIRED to enter the facility

Please limit the amount of people entering the office if you can
First time clients can download and print our New Client Sheet below
(Recommend printing in Landscape format)
We thank you for understanding!
Monthly Newsletter and Specials
(October Coming Soon)
Did you know you can request prescription medication and food on our website?
All you have to do is go to our side bar menu and click on "Online Prescription Refill Request"
Answer all the questions
Click "SUBMIT"
Our veterinarians and technicians will have your medication/food ready within 48 hours!
Your Veterinarian in Clovis, CA Call us at 559-297-1222
Stay updated on our upcoming sales and specials!
Click HERE to expand
CONVENIENT HOURS: Monday - Saturday 7:30 am to 5:30 pm
The doctors and staff at Clovis Pet Hospital are dedicated to providing the highest quality pet care and excellent customer service. We offer online and in office services for your convenience.
We can assist pet owners with all aspects of pet care from breed selection consults, nutrition, training and behavior, wellness visits, surgery, dental services, radiology, laser therapy, boarding, day care and just about everything in between. Please browse our site to check out the services we offer.
Please call us for more information or to make an appointment.
559-297-1222

Click image to apply for Care Credit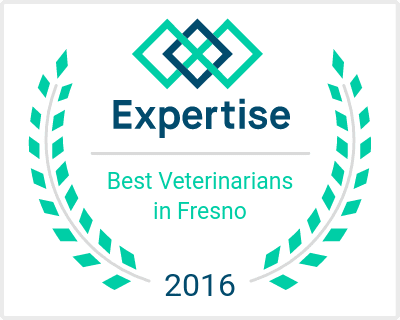 If your emergency occurs before 8am, after 5pm or on a Sunday, go to FVSEC on Blackstone between Herndon and Sierra. 6606 N. Blackstone 559-451-0800 <----(click for map)
Dr. Steven Fenster
Clovis Veterinarian | Clovis Pet Hospital | 559-297-1222
733 Hoblitt Ave
Clovis, CA 93612